Do You Replace Missing Teeth? (Yes, and We Have Options!)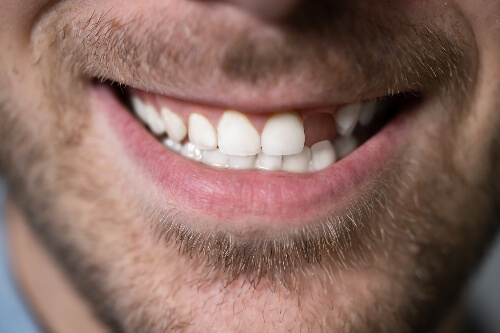 Chances are, you or someone you know is missing a tooth. Up to 50% of U.S. citizens are missing at least one tooth, according to the American College of Prosthodontists. The most common reasons people lose a tooth are gum disease, injury, or tooth decay. It can be tough to know what to do when you lose a tooth, no matter if that loss comes over time or all at once.
We have you covered. This article will help you to know what to do when you have a damaged or missing tooth.
Why Should I Replace a Missing Tooth?
You may be wondering why you should replace your missing or damaged tooth at all. Having a nice smile plays a big role in making a first impression. Beyond the self-esteem idea, there is the basic use of your teeth, to chew food. Missing just one tooth can lower your ability to chew by up to 10%!! Also, missing one tooth can lead to problems in your other teeth.
From problem to solution, now let's look at what we can do to help you with a damaged or missing tooth.
Solution for Slightly Damaged Teeth - Teeth Bonding
If you have a somewhat damaged tooth, we recommend dental bonding. This technique places a resin that looks and feels like a natural tooth right on top of your original tooth. The surface of a tooth after tooth bonding is stronger while fitting naturally in with the other teeth. Ask about tooth bonding to correct
Decayed teeth
Chipped teeth
Discolored teeth
Misshapen teeth
Solution for Seriously Damaged Teeth - Tooth Crowns
The next step is a tooth crown. When you have more serious damage to one or more teeth, a crown can help. Dental crowns acting like a hat (or crown!) that goes all the way over a tooth. Crowns help to restore the shape, size, strength, and even appearance of a tooth. Your dentist cements your dental crown in place so that none of your original tooth is visible over your gum line. These are a long-lasting solution when a filling doesn't work.
Solution for a Missing Tooth - Dental Implants
These options have been for damaged teeth that you still have. When a tooth falls out, we recommend a dental implant. Dental implants are small screws attached to your jaw. Through the procedure and healing, your jaw grows around the implant allowing you to attach a crown, bridge, denture, or other solution. There are many "quick fixes" that end up needing repair or replacements soon, wasting your money, time, and effort. Dental implants are long-term solutions that will last a lifetime.
Southfield Family Dental Has Your Damaged or Missing Tooth Solution!
Having a problem with a tooth is scary. Trust the experts at Southfield Family Dental to take care of you. Our dentists have the training and experience of helping patients relieve stress, pain, and discomfort through our cosmetic, restorative, and maintenance procedures. Get in touch today to chat through your issue with a dental professional.