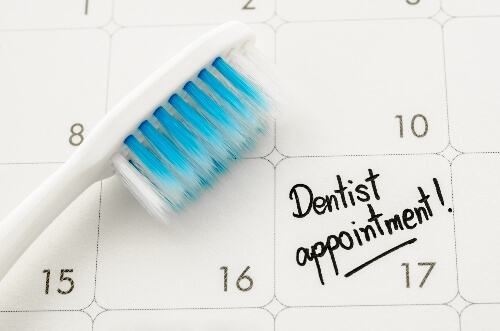 Stopping diseases from forming in your mouth is good for your teeth and your overall health.
Proactive oral health comes from regular dental visits. A lot is going on in your mouth, so when something goes wrong, it goes wrong quickly. But many patients ask, "how often should I visit the dentist?"
Great question. This article will focus on how regularly you should set your dentist appointments for kids, adults, and special cases.
Kids' Dental Appointments
The first sign that a kid should visit the dentist is when they get their first tooth. If they haven't gotten their first tooth by their first birthday, bring them in then. You can check in with their dentist about how to care for their teeth for the long-term. Follow your dentist's guidance, but most will suggest having visits about every six months. This schedule will help prevent cavities and more serious problems from developing.
Adult Dental Appointments
Again, trust your dentist. Once you see a dentist as an adult, they will give you advice on how often you will need to come into their office. They will also screen for tooth decay, gum disease, and x-ray your mouth for deeper issues. An adult with no oral health concerns will only need to come in about once or twice per year. If you have other concerns, you may need to come in more regularly.
Emergency Dental Appointments
Regular appointments are important to keep up your ongoing health, much like a yearly physical appointment with a doctor. However, just like you would see your doctor if you felt sick, you should see your dentist right away if you experience any of the following:
Tooth or pain in your gums that won't go away
Swollen, red, or bleeding gums
Sores in your mouth that won't go away
When any of your teeth become sensitive to hot, cold, or touch
When you lose a filling
If your jaw clicks
Visiting a Dentist You Trust Regularly to Protect Your Oral Health
Make sure to check with your dentist. The better your home brushing and flossing is, the less serious problems you will have. Check-in with the dentist at least once per year, but twice if possible. We have been helping adults and children in the Southfield, Michigan area have better oral health since 1988. We offer many options, including regular checkups, tooth extractions, and cosmetic dentistry for a whiter, brighter, more aligned smile.