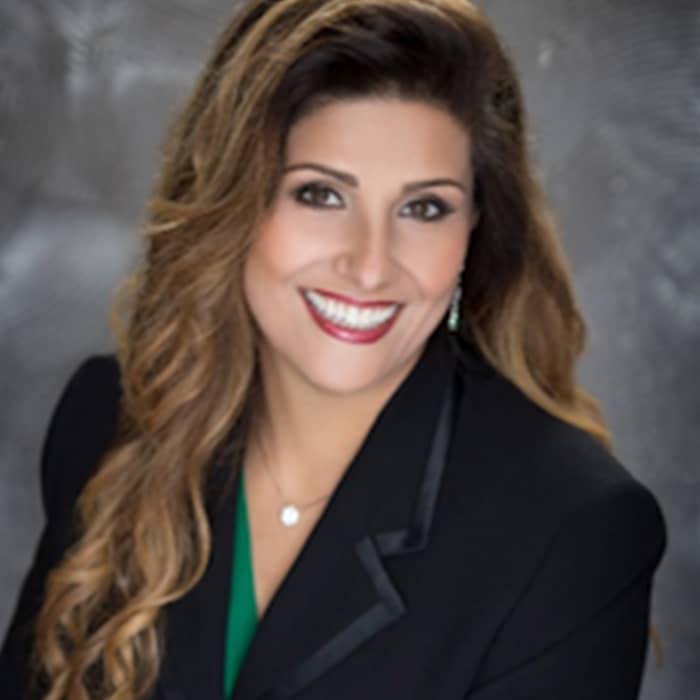 Dr. Shiva Hogugi, DDS and their staff offer patients exceptional care in preventative, cosmetic, restorative and specialty dentistry, including root canals, extractions and implants. In addition to combining modern procedures and techniques with state-of-the-art dental technology, our professional and caring staff will always communicate openly and honestly with you about all your available options to ensure that your visit is more pleasant and comfortable.
Dr. Hogugi attended Concordia University where she earned her undergraduate degree and then attended the University of Detroit Mercy School of Dentistry where she earned her Doctorate of Dental Surgery degree in 1998 in the top 10 of her class. Additionally, she has completed extensive training programs in implant dentistry, periodontics, root canal therapy and orthodontics and Invisalign® Certified since 2003. She stays on the cutting-edge of the latest advancements in her field by keeping memberships with several prestigious organizations, including the American Dental Association, Michigan Dental Association, Oakland District Dental Society and the Academy of General Dentistry.
Dr. Hogugi lives in Bloomfield Hills with her husband, Mike, a design engineer at Ford Motor Company and three boys. They have been happily married for 28 years and have three boys together: Saular, 23; Kasra,19; Jahan Shah, 17. She also has two brothers and a sister who reside in Montreal, Canada. When she is not helping patients, Dr. Hogugi enjoys playing piano, oil painting, and jogging. "My role model is my father, who was a respected people lover and hardworking physician. He is retired now and lives with my mother in Montreal, Canada. From early on, I started to have a passion for the medical field and bringing smiles to people's faces," says Dr. Hogugi.
With 21 years of private practice experience, Dr. Hogugi strives for clinical excellence. She looks forward to meeting you and your family and helping you achieve and maintain beautiful, healthy smiles that will last a lifetime.