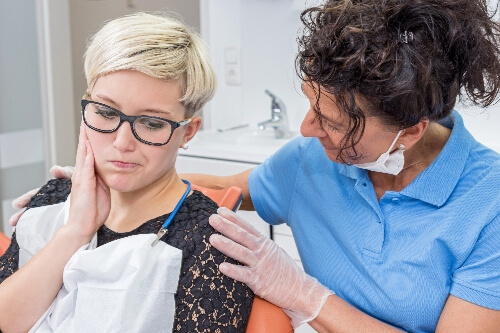 Finding the services you need is never an easy task. With the stay at home guidelines in Michigan, knowing where to go has become even more challenging. Businesses have needed to reduce or change their services to protect their clients and staff, while others have needed to shut their doors.
Fortunately, Southfield Family Dental is open for emergency dental care during the COVID-19 Pandemic.
Open for Emergency Dental Care
We want to help keep you and our staff safe during the coronavirus pandemic. At this point, Southfield Family Dental Center will reschedule all in-office cleaning appointments. However, we are here to take care of your emergency dental needs (read our full release here). We have been following all the news and guidance released by the CDC to keep our staff and clients safe. If you have pain or discomfort when you chew, you may have a problem. Remember, a small problem now can lead to a bigger issue down the line.
Any filling appointments and regular cleanings can be rescheduled to a later date.
Our Schedule During the COVID-19 Pandemic
We are here to help you with your emergency needs. We want to make sure to provide you with the best possible service by being as available as we can. Until further notice, we will be open Monday through Friday. If you need emergency dental care, give us a call right away. If you have a regular cleaning appointment, feel free to call our office to reschedule your appointment when you have time.