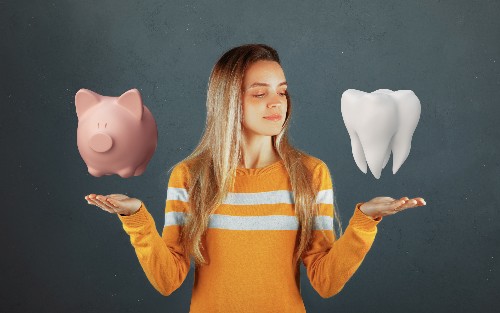 Similar to other health and wellness costs, having a dentist examine your teeth for cleaning and repairing damage to your teeth can be an expensive investment. One of the biggest reasons people avoid visiting their dentist is a challenge in how to pay for care. Many people are not aware of what to do to get quality, affordable dentistry.
In reality, there are many affordable options for patients to get the dental care they need while staying within their budget here at Southfield Family Dental. Keep reading this post to learn about some of your options to see one of our professional dentists without breaking your bank.
1. Affordable Dentistry Begins with Insurance
The most common method of covering dental expenses is through dental insurance. Your first step is to check whether or not you have dental insurance coverage. The most common types are employer-provided and private insurances. If you have insurance, make sure to check what restrictions there are. Usually, these restrictions will relate to what dentist you can visit, these will be the ones considered "in-network."
A common practice is to include services such as two cleanings and check-ups per year. For other treatments, you will often get a discount either as a reduced fee or a percentage discount. Additionally, private insurances typically set annual and lifetime limits for spending. Educate yourself on the specific limits of your plan. Remember that insurance usually will not cover cosmetic procedures such as getting veneers.
2. Pay Your Dentist Directly
Many dentists will offer a discount if you can pay the full amount of a treatment up-front. Your dentist may choose to provide these discounts to save on administrative costs and to gain the total amount right away. Also, third-party payment plans are typically not great for dentist's offices.
Paying in cash could get you a better discount as the dentist won't need to cover processing fees. Don't worry - most dentists accept credit cards as well. For example, Southfield Family Dental accepts most major credit cards, including Visa, Mastercard, Discover, and American Express.
Even if you can't pay the entire amount of the treatment up-front, your dentist may have an in-house dental payment plan. Here at Southfield Family Dental, we provide a payment plan to ensure everyone has access to quality dentistry. Our system is called SmartPay and requires patients only to make a small down payment. Then you can schedule ongoing payments to contribute from your checking account or credit card for up to 12 months. A credit check isn't necessary.
3. Obtain a Dental Loan
Another option you could pursue is taking out a loan to cover dental work. Taking out a dental loan allows you to take advantage of the up-front payment perks by covering the treatment right away. Then you can repay the loan at the pace you set up with your loaning agent.
Choose the Right Clinic to Get the Best Affordable Dentistry Options
Here at Southfield Family Dental, we continually explore new options to serve our clients better. Through recent requests, we will begin accepting online payments in the near future. We work with all the major credit card companies, and have existing relationships with most insurance companies. If you have dental insurance for a company we don't currently work with, we can make contact with them and begin accepting their coverage for you.
Give the professional team at Southfield Family Dental a call today at (248) 234-9987 to discuss your options or set up an appointment.