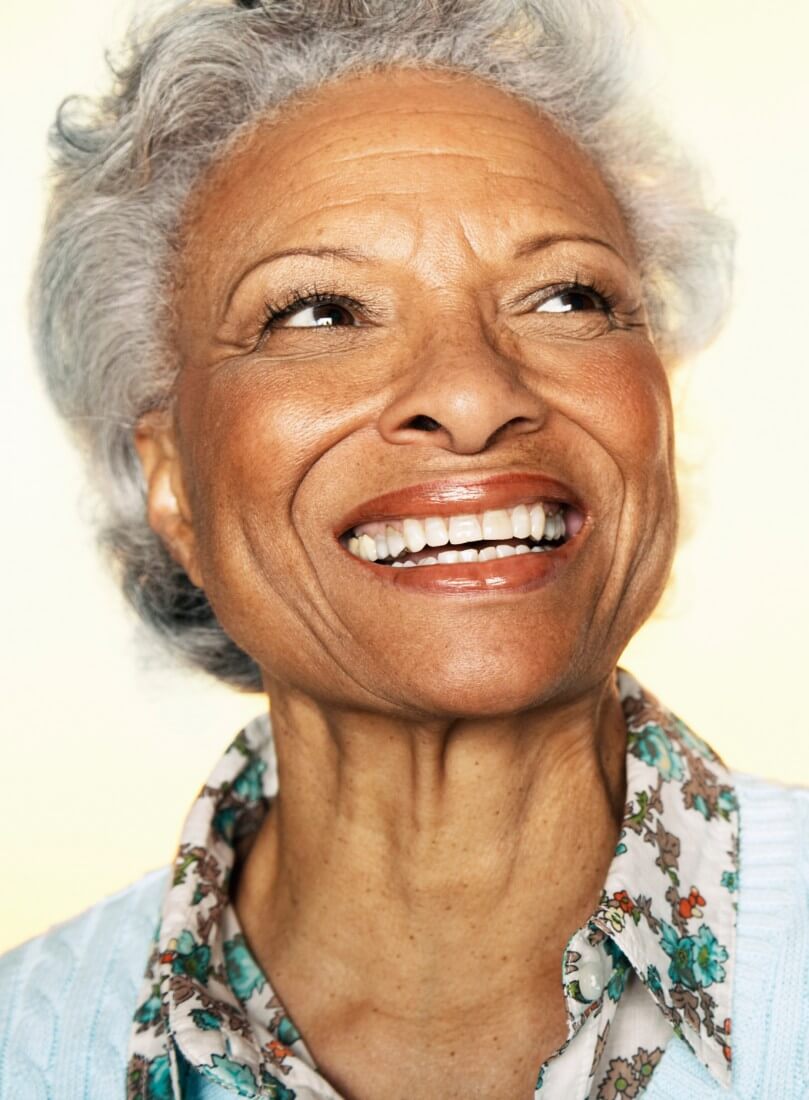 When it comes to caring for your dentures, nothing makes a difference more than consistency. A set of dentures can last between five and seven years. Staying constant with your cleaning routine can greatly reduce the need for further dental surgery because of issues with your dentures, or your gums as a result.
Just like with teeth, food particles become stuck in the crevices of dentures. And plaque, tartar, and bacteria can accumulate on them, as well. Dentures can't be flossed, though, because there's no space between the teeth. And they can't be brushed in the same way as natural teeth. They require a two-step approach:
First, use only a soft-bristled brush and a non-abrasive cleanser on your dentures. Stiff-bristled brushes and regular toothpaste can seriously damage them. Look for brands such as Polident or Fresh 'N Brite that are specifically designed for cleaning dentures. Hand soap or dishwashing liquid is also mild enough for denture cleaning. Ultrasonic devices can be used along with brushing, too. Always handle your dentures carefully when cleaning them.
Because brushing can't remove everything, your dentures will need a chemical soak after you take them out of your mouth. These come in the form of tablets that dissolve in water. They're available from brands like Polident, Efferdent, and Secure. Put one in a glass of cold water and place your dentures in it. Get in the habit of keeping your dentures in water when they aren't in your mouth. This will keep them from drying out completely and warping.
Good overall oral hygiene is also important. Once you've removed your dentures, clean your mouth and gums thoroughly. Schedule regular visits with your dentist so they can examine your dentures and mouth. See your dentist right way if your gums become irritated and painful, or if the dentures feel loose.
If you're considering dentures, or already have them and have questions about how to care for them, look to the friendly experts at Southfield Family Dental Center. We can help you keep your smile beautiful no matter what, so contact us today!