TEETH WHITENING
Whiter and brighter teeth are important to a sparkling smile!
Southfield Family Dental Center has three whitening options available for you. There are plenty of ways your lifestyle may be staining your teeth.....aging, tobacco, coffee, tea, dark colored beverages and red wine. We can restore your white smile, which in turn will begin to restore your confidence.
Options:
Home Bleach trays
Impressions are taken in the office and a few days later the whitening gel and trays can be picked up. The gel and trays are to be applied to your teeth for 30-45 minutes each day for 5 days. With bleach trays, you can achieve up to 6 shades of whitening.
The in-office whitening gel is professionally applied to your teeth and activated by a light source in three 20-minute applications. With Zoom! it is possible to achieve up to 8 shades of whitening. You will be sent home with at-home bleach trays for touch-ups anytime you see the stains beginning to appear again.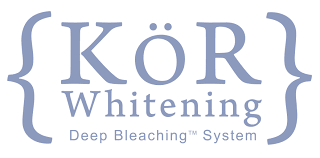 This system is a combination of in-office treatment and at-home whitening while you sleep for a period of two weeks and a final visit to the dentist. KöR is amazing in that it provides whitening for the most difficult of stains such as dark tetracycline stains. It is possible to expect up to 16 shades of whitening with no sensitivity. KöR is so safe that it is approved for ages 14-90.